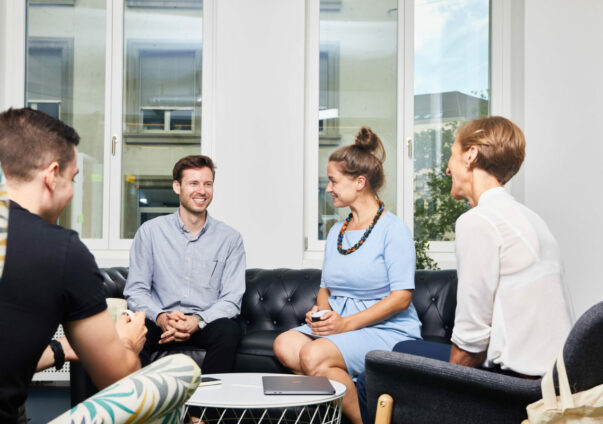 Join our journey
Since 2014 we have been on an exciting growth journey, starting with three founders and a great idea to today employing over 600 people across Europe who innovate every day. With our ambitious vision, the journey ahead will be exciting, rewarding and full of opportunities. We are passionate about providing a positive working environment where you can contribute to helping our patients lead happy and healthier lives. Would you like to join our Journey?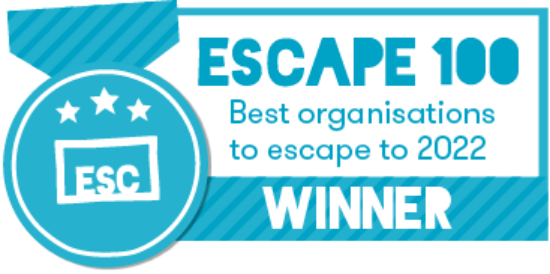 What makes it amazing?
Lots! But if we have to pick our favourite it is to be part of our mission.
The opportunity for your work to be part of something meaningful, to positively affect our patients lives and continuously optimise our solution so we can reach many more people. The chance to challenge yourself and learn new skills, working across international teams, in a growing business. The freedom to tackle and shape your ideas with the support and encouragement to make it happen. We work hard, tackle challenges together, and have fun in the process. The ability to shape and grow your career, supported by us, to fulfil your potential as an individual and part of a team.
Our company in figures
employees – and the numbers are rising.
women in leadership positions.
nationalities across the entire Oviva Group.
How we work
Our values and behaviours provide direction for how we work and interact with each other:
We place patients first.
We listen to and react to patient feedback.

We are responsible and efficient with our time and resources in order to support as many people as possible.
We begin with evidence, measure and improve.
We know and accept failure as part of the path to success.

We make fast, fact-based decisions by individuals, not committees.
We build, develop and retain winning teams.
We trust each other and communicate at an eye-level.

We enable our people with training, transparent feedback and an environment of experimentation.
What we offer
Great benefits

We offer a variety of benefits that are designed to support your wellbeing at work and home. Whether it's a flexible holiday scheme, family leave policies or attractive pension contributions, we strive to provide offerings that you will truly value.

Flexibility

We believe that having flexibility in how and where you work leads to happier and healthier employees. Providing you with the ability to design your working day to combine remote working or attending an office allows you to be in control and choose the right environment for you to be at your best.

Opportunity to develop

Strong business growth brings with it a whole host of opportunities for development and career advancement. You could be part of an interfunctional team (squad) working on a strategic initiative, participate in our mentoring scheme or use your personal development allowance to attend a training course. Working with your manager, we will support you to develop a meaningful plan so you can maximise your career journey with us.

Diversity and inclusion

We find that uniqueness and diversity lead to original ideas and inclusion is how we unleash the power of diversity. We are committed to building teams with different backgrounds, skills and views. The more inclusive we are, the better our work will be.
Recruitment process
We believe successful recruitment is a result of a two-way process. We want to get to know you; your strengths, motivations, experiences and capabilities and in return you need to get to know us; what it's like to be part of our team, our successes and challenges and how this opportunity can enhance your career journey. We try to keep our process simple and relevant for the role with the following key steps:
1. Video introduction

A chance to meet either a member of the talent acquisition team or hiring manager and understand more about the role and your experiences.

2. Focus interview

This is a more in-depth discussion focusing on your skills and capabilities, you will be introduced to the most important stakeholders and of course be provided the opportunity to ask us any questions.

3. Final stage

The final stage of the interview process is different depending on the position you're applying for: it could be a task or case study we ask you to prepare in advance and present to us or a continued discussion on your experiences. Again you will have time to ask any final questions!
Our teams
Here you can find out how our individual teams work, the values that are important to them and the advantages for you if you join them.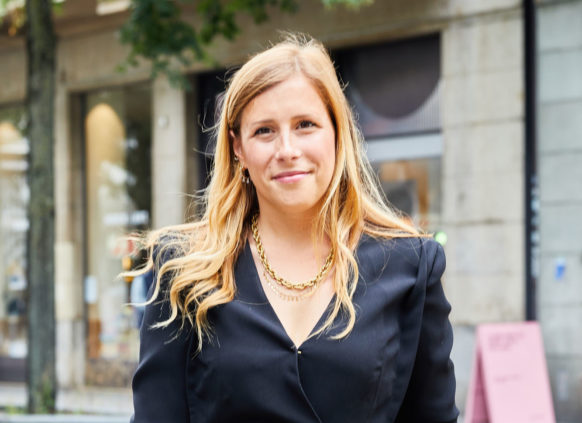 I love working at Oviva as it encourages me to be the best version of myself. My view is important and as my competency develops, so do my tasks.
Christelle Lapaix, Growth Manager France
What our employees say about Oviva

"It makes me proud to tackle our society's problems together and to hopefully make the world a happier and healthier place."

"I enjoy all the daily challenges at Oviva, which mean I never get bored."

"Our main priority is our patients' wellbeing. It increases motivation for daily tasks."

"Our close collaboration with GP's in clinics increases the effectiveness of psychotherapy."

"Working towards a common goal, with every team member making a visible contribution to the final result, is a unique experience. I can immediately see how I influenced a product."

"Oviva challenges and encourages me. I especially like the fact that I can decide when and where I work."
Switzerland
Zurich
Sihlstrasse 37
8001 Zurich
Altendorf
Zurcherstrasse 64
8852 Altendorf
United Kingdom
London
Runway East
20 St Thomas Street
London, SE1 9RS
Leeds
Office 2.08-2.09
The Leeming Building
Ludgate Hill
Leeds, LS2 7HZ
Germany
Berlin
Alexanderufer 3
10117 Berlin
Potsdam
Dortustraße 48
14467 Potsdam
France
Paris
71 rue Desnouettes
75015 Paris