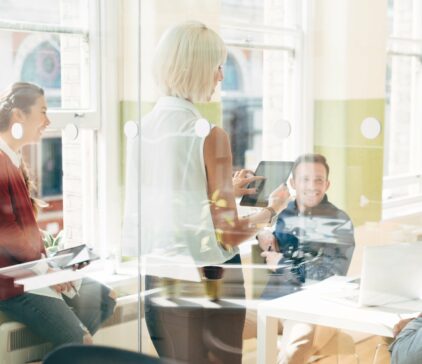 Who we are
Our commercial team is made up of business development, sales and marketing specialists. We combine our talents to lead the way in transforming health systems by providing expertise to support our patients. We are responsible for winning new business and securing long term contracts and for ultimately delivering our growth ambitions.
How we work
We target new and existing markets across the countries we operate in, working directly with NHS, health insurers, providers and health clinics. We promote best practices based on the latest evidence to drive excellent results. We work hard to engage with healthcare systems to give the best experience for doctors, patients and payors.
What is important to us
We believe strongly in our mission and we are relentlessly passionate. We are trusted advisors to our customers and we believe in working together with organisations that share our values to bring evidence-based healthcare to as many people as possible.
You could be a part of this
We value new skills, new ambition and new ideas. There is no magic wand in commercial and business development! We work hard but we also work smart to drive growth. We go to sleep with a smile knowing that we helped more people access the support they need to live healthier and happier lives. If this sounds like you, then please come and join the mission.
What our employees say about Oviva

"It makes me proud to tackle our society's problems together and to hopefully make the world a happier and healthier place."

"I enjoy all the daily challenges at Oviva, which mean I never get bored."

"Our main priority is our patients' wellbeing. It increases motivation for daily tasks."

"Our close collaboration with GP's in clinics increases the effectiveness of psychotherapy."

"Working towards a common goal, with every team member making a visible contribution to the final result, is a unique experience. I can immediately see how I influenced a product."

"Oviva challenges and encourages me. I especially like the fact that I can decide when and where I work."