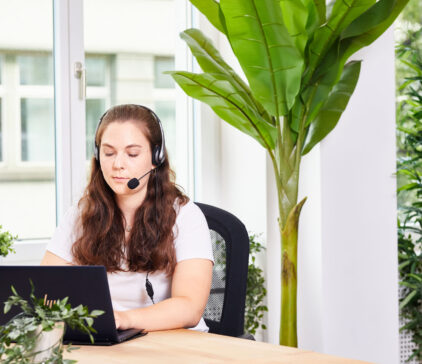 Who we are
We are a rapidly growing and motivated team of nutrition specialists and coaches. We are passionate about what we do and act as real experts in our field, designing and delivering gold standard clinical pathways and upskilling other teams, both internally and externally on best clinical practice.
How we work
We place individuals and their personal needs at the heart of everything we do. We consider ourselves to be your guide, we listen closely, take our patients and their problems seriously and strive to set a course to better health in combination with the Oviva app. We collect and evaluate data and incorporate it into feedback and psychotherapy sessions.
Oviva is a global pioneer in app-supported behaviour change advice. Continuous learning is therefore part and parcel of our professional lives. We exchange knowledge on a daily basis, not just among ourselves, but also with doctors and other subject specialists.
What is important to us
We provide mutual support and place great emphasis on an effective team. Motivation, effective organisation, the appropriate division of roles, respect for others, transparency and an active feedback culture are the key elements of our team. We take the time to train new employees on our working methods and to educate them in new specialist subjects. Oviva gives experienced professionals the opportunity to become mentors, which allows us to share both experience and knowledge. And of course, we always welcome new ideas too!
You could be a part of this
You don't have to be an experienced healthcare professional to think we're an attractive employer. Thanks to our onboarding programmes, we also offer specific entry-level career opportunities for graduates. Regardless of previous experience, Oviva offers quick progression. Due to our rapid expansion, new management positions and advancement opportunities are created each year. We also focus on independence and flexible working hours.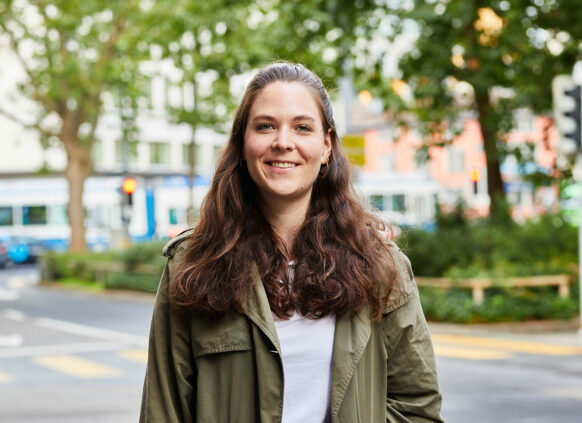 Oviva challenges and encourages me. I especially like the fact that I can decide when and where I work.
Samira Zulliger, Dietitian
What our employees say about Oviva

"It makes me proud to tackle our society's problems together and to hopefully make the world a happier and healthier place."

"I enjoy all the daily challenges at Oviva, which mean I never get bored."

"Our main priority is our patients' wellbeing. It increases motivation for daily tasks."

"Our close collaboration with GP's in clinics increases the effectiveness of psychotherapy."

"Working towards a common goal, with every team member making a visible contribution to the final result, is a unique experience. I can immediately see how I influenced a product."

"Oviva challenges and encourages me. I especially like the fact that I can decide when and where I work."