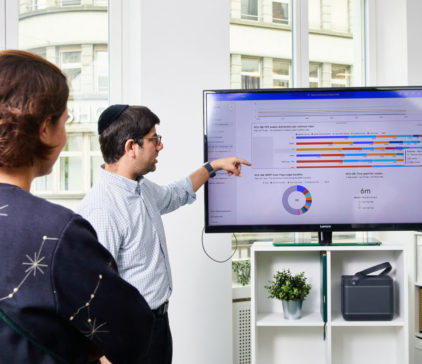 Who we are
Our Product team is made up of passionate product managers and designers from different industries and backgrounds. Our team members are located across all of the countries Oviva operates in, ensuring we have a patient and market perspective in all we do.
How we work
Oviva users are the heart of what we do. We base all of our decisions on their needs. In order to achieve the best results, we analyse data, run tests, and adjust processes where required. One of the most important factors in our daily work is our level of focus, due to the challenging goals we set. For this reason, we encourage each other to take personal responsibility and work independently within our cross-functional squads. We measure our success based on variables such as engagement, stickiness and retention.
What is important to us
Whether it be in person or virtually, we always take the time to celebrate achieving major goals. Providing transparency and visibility of our work to the rest of the company is very important. We ensure this happens through regular update meetings and via our internal newsletter, which also helps our new starters gain an overview.
You could be part of this
Interested? Then we look forward to receiving your application. In our growing team there are plenty of opportunities to advance your career with us, so come join our journey!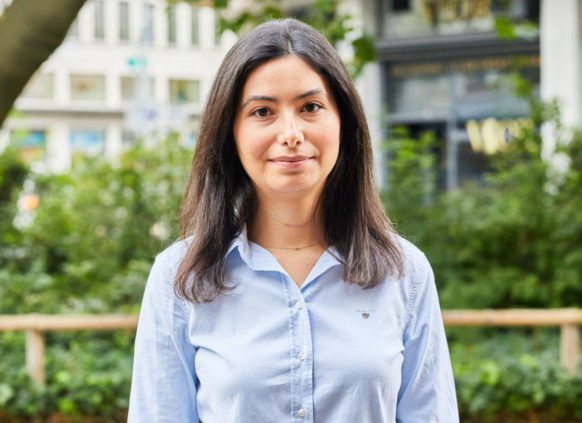 Working at Oviva gives me the chance to improve the lives of thousands of people.
Evangelia Mouriki, Product Manager
What our employees say about Oviva

"It makes me proud to tackle our society's problems together and to hopefully make the world a happier and healthier place."

"I enjoy all the daily challenges at Oviva, which mean I never get bored."

"Our main priority is our patients' wellbeing. It increases motivation for daily tasks."

"Our close collaboration with GP's in clinics increases the effectiveness of psychotherapy."

"Working towards a common goal, with every team member making a visible contribution to the final result, is a unique experience. I can immediately see how I influenced a product."

"Oviva challenges and encourages me. I especially like the fact that I can decide when and where I work."