For people at risk of type 2 diabetes
Healthier You NHS Diabetes Prevention Programme
About the Healthier You: NHS Diabetes Prevention Programme
Healthier You: NHS Diabetes Prevention Programme is part of a national programme. The free digital remote programme provided by Oviva offers personalised support and advice over the phone or via our app.
In this 9 month programme, you will be supported to feel more confident managing your health, improve your blood glucose levels, lose weight if you need to and to build new habits to help you lead a healthier, happier lifestyle.
Who can join?
People aged 18 or over
People who are not pregnant
No confirmed diagnosis of type 2 diabetes
Those who are motivated to change their lifestyle and can commit to the 9 month programme
Registered in an area where Oviva is available
You could lose up to 10lbs
Reduce your risk of diabetes by up to 50%
Improve your blood glucose levels
Kickstart long lasting healthy habits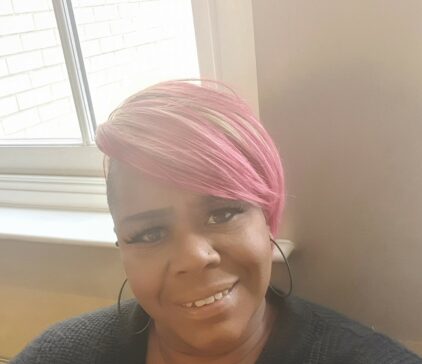 This programme has allowed me to have control over type 2 diabetes. I learnt the importance of having and maintaining good eating habits.
Shana, 51 from London
How we can help you
Why Oviva?
At Oviva, we will work with you to develop a plan tailored to your needs. As part of your plan, you will be matched with either a personal health coach or a community group made up of people also on the programme to support you in making changes.
Getting started
First, we will discuss your previous medical history. We'll ask questions about your eating habits, your everyday life and your environment to understand more about who you are. Together we'll set realistic goals and a plan to achieve them over the course of the programme. Our mission is to support you to create new healthy habits for both your body and mind.
How can I join the Healthier You: NHS Diabetes Prevention Programme?
1. Know Your Risk
Use the Diabetes UK 'Know your Risk' tool to see if you are eligible to join the the Healthier You: NHS Diabetes Prevention Programme.
2. Get your results
If you are eligible and live in England, speak with your GP practice about your results and next steps.
3. Register to join
Contact your GP practice about how you can take part in a local service. If Oviva is your local digital provider, we will contact you to confirm your place and get started.
Your questions answered
What is the digital Healthier You: National Diabetes Prevention Programme?
As part of the Healthier You: NHS Diabetes Prevention Programme, you have the choice to join a free digital programme which is provided by Oviva.
Oviva's programme empowers participants to achieve and maintain healthy habits through long term behaviour change over 9 months. The programme will help you to develop and maintain healthier habits in all aspects of your health and wellbeing. This includes guidance on nutrition and diet, physical activity, stress management, sleep, mindfulness and much more. The programme also aims to build your confidence in managing your health long after the programme has ended.
Get in touch
We are a digital provider of the Healthier You: NHS Diabetes Prevention Programme. If you live in England, you can find more information about how to join the programme in your area here.
We are also available in some areas of Scotland. You can find more information about our local programmes here.
If you have any questions about the programme, please get in touch using the form and one of our friendly team will be in touch as soon as we can.