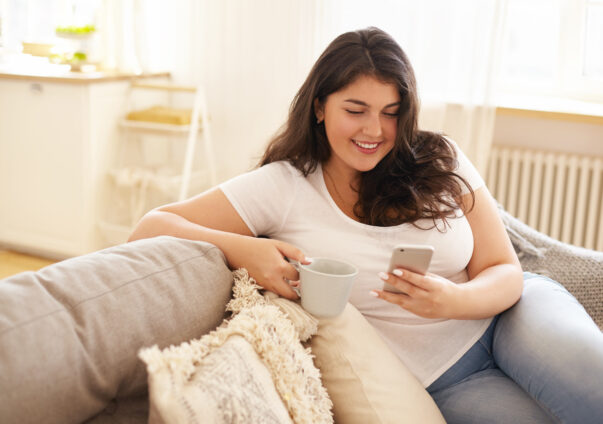 Put your mental health first with psychotherapy
Our psyche is just important as nutrition when it comes to our overall health. We provide help and advice for a range of cognitive symptoms and challenges and support you in achieving your health goals.
Why choose Oviva?
Hand-picked psychotherapists:

Our psychotherapists are licensed and accredited and draw on many years of therapeutic experience.

Online or on-site:

Our therapy sessions take place via video link or at one of our on-site locations – whatever suits you best.

Support every step of the way:

Our app is available 24/7 meaning you can access support in-between therapy sessions.

Let your health insurance cover the cost:

Once you receive a referral from your GP, your health insurance will take care of the rest.
We're by your side
Mental health challenges often go hand in hand with physical symptoms, such as weight management issues, diabetes, digestive problems, intolerances and cardiovascular disease.
We're here when you need support managing the relationship between physical and mental symptoms. Our experienced psychotherapists offer support with:
Stress management
Emotional regulation
Burnout and depression
Anxiety
Relationships
Sleep disorders
Mental health is the key to a healthy weight
We surveyed over 1,500 of our patients:
think that being overweight has an impact on their mental wellbeing.
suspect that their obesity may also have a psychological cause.
assume that psychological counselling could help them with their weight goals.
Get to know our psychotherapists:

Alessandra Gerber
licensed and accredited psychotherapist, specialist psychologist for psychotherapy FSP

Dr. Niclà Lozza
licensed and accredited psychotherapist

Stefanie Traber
licensed and accredited psychotherapist, FSP psychologist
Matthias Baumann
licensed psychotherapist
"With professional help, I was finally able to get to grips with my anxiety. My eating habits have improved as a result, and I feel calmer and more relaxed too."
Oviva user
How do I register for psychotherapy?
Any Oviva user who registers for nutritional coaching is offered the opportunity to address their mental health goals too. Psychotherapy is offered as part of this process.
What does psychotherapy cost?
With a GP referral, your health insurance provider will cover the costs of psychotherapy (minus deductible and excess).
Where do therapy sessions take place?
Therapy sessions are held via video link or on-site. Access therapy whenever and however you need it. The Oviva app keeps you connected with your healthcare professional between appointments, records your mood and gives you access to valuable learning resources.
How long does psychotherapy last?
Coaching is tailored to your individual circumstances. Sometimes you'll need just a few sessions, while at other times, you might look for longer-term support.
Who are the psychotherapists who work at Oviva?
Our psychotherapists are licensed and accredited and boast many years of therapeutic experience. Oviva personally employs all our psychotherapists.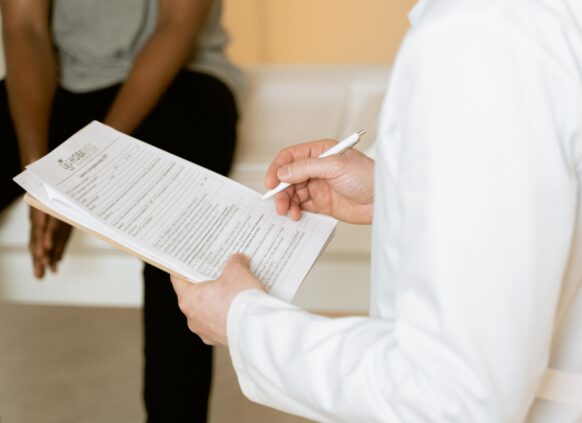 Please do not use our services for emergency situations.
If you are in a crisis or in case of medical emergency, please call a doctor immediately or dial the international emergency number 112 for 24/7 help and support.
Contact details for mental health emergencies:
Contact us
Do you want to register? Or do you still have any questions? You can find out more in our FAQs, get in touch by filling in your contact details below or by calling us on +41415115241.
We will reach out as soon as possible – promise.
"*" indicates required fields