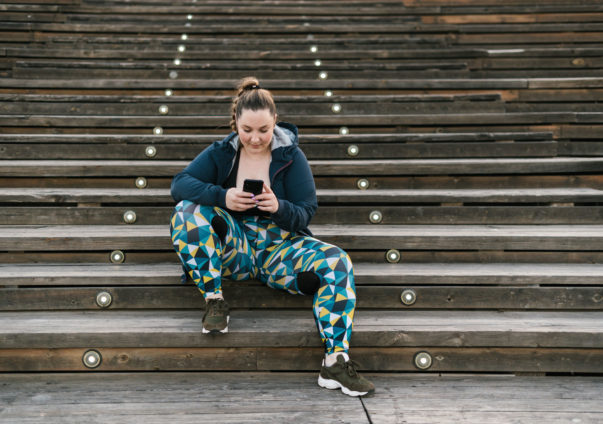 App-supported
dietary advice
We're here to offer advice on all things related to diet. Find out about the benefits of using Oviva, which symptoms and conditions we cover, and how to register here.
Why choose Oviva?
Supported: Our health coaches advise you via app messaging, phone or in person.
Straightforward: Oviva supports you anywhere your day might take you.
Effective: Learn a sustainable approach to your diet and how to make it part of your daily life. The effectiveness of our programmes has been repeatedly proven by academic studies.
Our app in detail
The Oviva app is your daily companion. Once you register, we will send you an invitation with your access data. As soon as you log in to the Oviva App, you can get started with following functions.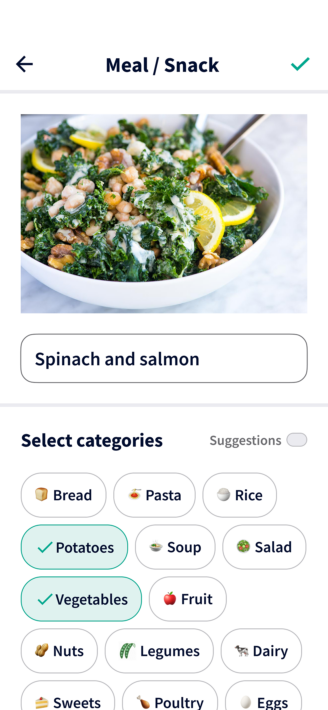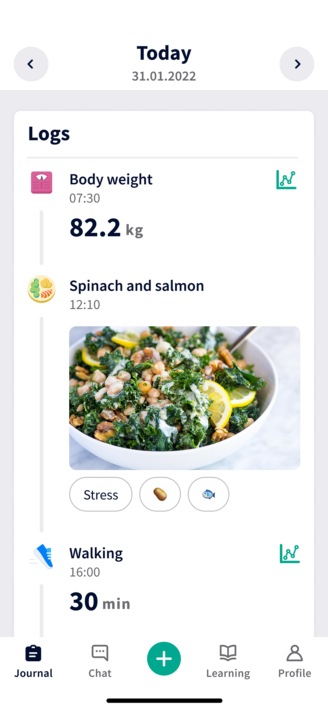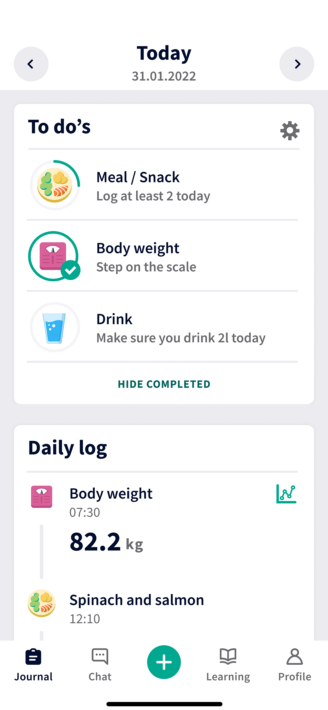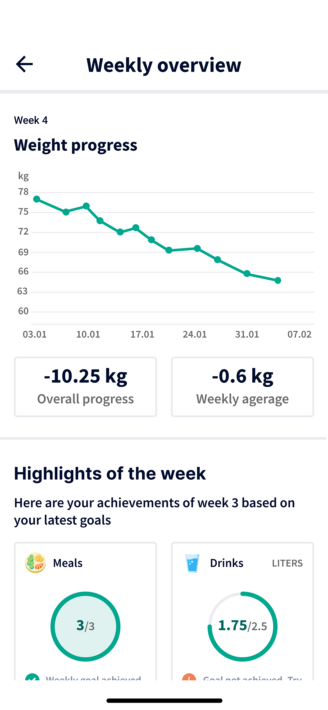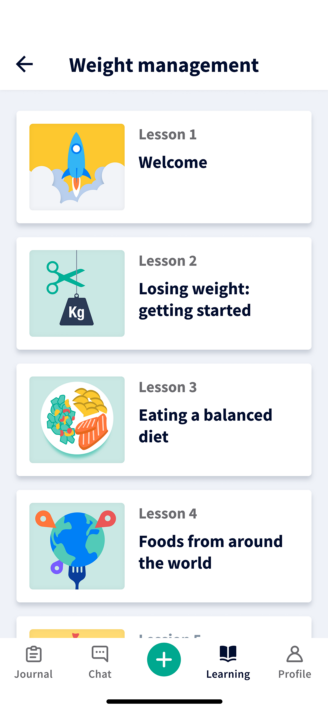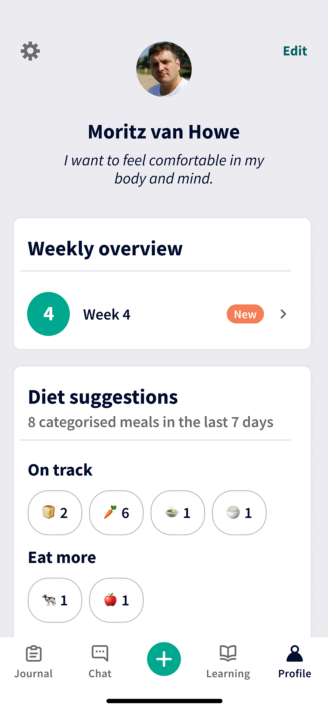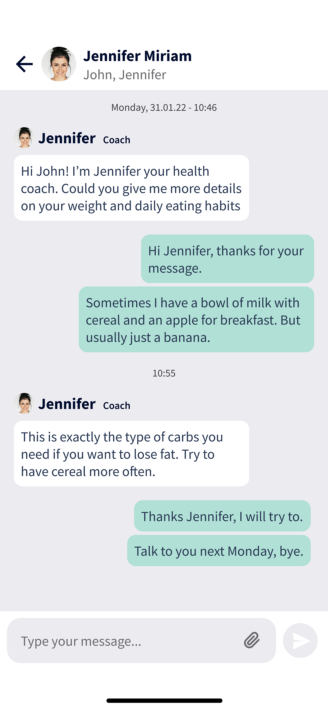 FUNCTIONS
Track your progress
Record your daily meals, physical activity or blood glucose level directly in the Oviva app to keep track of your progress.
FUNCTIONS
Keep a journal
Your entries are saved as a digital diary and your to-do list is updated daily. You can easily navigate between individual days.
FUNCTIONS
Monitor your to-dos
The task area shows your suggested daily to-dos, always tailored to your personal goals. You can monitor progress and, once you have completed a task, close it.
FUNCTIONS
Monitor your weekly overview
The weekly overview is automatically generated on a weekly basis and offers insights into your current progress.
FUNCTIONS
Browse learning resources
The Oviva app comes with supporting educational material. Read up on specific topics and gain useful insights about your body and your health.
FUNCTIONS
Analyse your eating habits
After just a few days, you will receive a personalised overview of your eating behaviour. Oviva highlights which foods you eat enough of and which to reduce.
FUNCTIONS
Feedback
In your first session with your health coach, agree how often you would like to receive feedback via chat. Feedback helps you stay on track between sessions.

Selina Bürklin
Dietitian Bsc SVDE
Areas of specialisation: Obesity, nutritional psychology, lipometabolic disorders

Michele D'Ascanio
Dietitian Bsc
Specialties: Paediatrics, oncology, obesity and vegan nutrition

Alexandra Schibli
Dietitian HF SVDE
Special fields: Obesity, diabetes, metabolic diseases, food intolerances

Monica Menin
Dietitian Bsc
Areas of specialisation: Obesity, eating disorders, bariatric surgery and sports nutrition
We're here to offer advice
We offer support and advice on the following symptoms and conditions
in a confidential and personal manner.
Costs and benefits
The costs for Oviva dietary coaching can be covered by your standard health insurance (minus deductible and copayment).
Swiss health insurance providers generally cover 12 sessions per year.
In some cases, additional medical referrals may be approved.
First session
Review of previous medical history
Discussion around expectations, goals and coaching format
Second to sixth session
Wellbeing review
Coaching adjustments
Oviva Live @Home programmes
Seventh session onwards
Wellbeing review in light of goals and entries
Oviva Live @Home programmes
Private patient tariff
Coaching sessions can also be privately funded where required.
I In the case of high deductible fees
When no medical referral is required
How to register
Follow the steps below to register and get started with the Oviva App.
1. Visit your doctor
Your doctor will prescribe you a dietary consultation, based on your physical condition.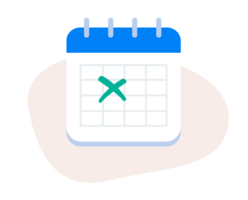 2. Make an appointment
You can then make your first dietary consultation appointment with Oviva right there at your GP's practice.
3. Await your app invitation
We will send you an invitation to the Oviva App along with login details via SMS or email.
Contact us
Do you want to register? Or do you still have any questions? You can find out more in our FAQs, get in touch by filling in your contact details below or by calling us on +41415115241.
We will reach out as soon as possible – promise.
"*" indicates required fields