FOR people living with TYPE 2 DIABETES
Diabetes Support in Tayside
Provided by Oviva in partnership with NHS Tayside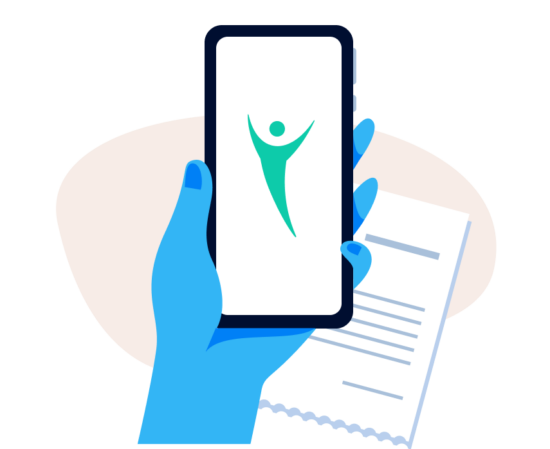 About Oviva Diabetes Support Tayside
This 12-week programme will help you to learn more about type 2 diabetes, support you to lose weight (if you want to), and improve your overall health. By improving your knowledge of diabetes, and what it takes to manage it well, you will be better equipped and more confident to control it over the long term. The programme is free of charge and accessible via smartphone app, or over the telephone.
Who can join?
To participate in the programme, you must be:
Aged 18 or over
Diagnosed with type 2 diabetes in the last three years
Motivated to change your lifestyle and able to commit to the 12 week programme
Not pregnant
Living in Angus, Dundee, or Perth and Kinross
Why should I join?
People lose on average 4.3kg
People on average reduce their HbA1c by 11.7 mmol/mol
Available on the NHS at no cost to you
Questions you may have
How is the programme delivered?
The programme is delivered by a company called Oviva, who work in partnership with the NHS, via smartphone app or over the telephone. There will be no need to travel for appointments – you can take part from the comfort of your own home, at a time that suits you.
What happens on Oviva Diabetes Support Tayside?
You will be matched with a specialist dietitian who will work with you to develop your own personalised healthcare plan. Over a period of 12 weeks, they will support you to make sustainable lifestyle changes and help you to learn more about type 2 diabetes. Backed by the latest science, you will receive new resources each week to support your journey towards a healthy body and mind. Through the Oviva app, you will also be able to track your food and activity, and to set and monitor goals to help you achieve the results you want.
Sign up today
A member of our team will be in contact with you shortly.