For infant cow's milk allergy
Cow's Milk Allergy Service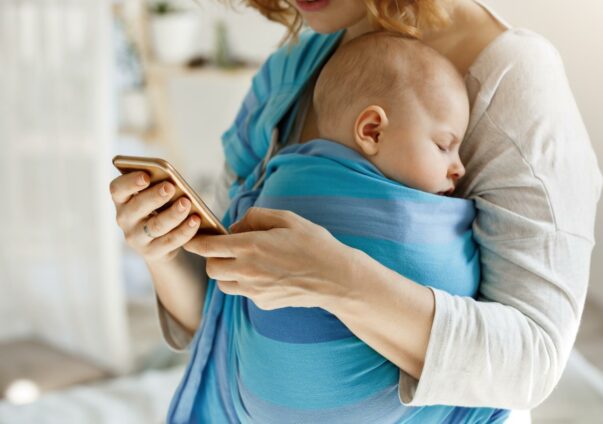 About Cow's Milk Allergy Service
In this programme, Oviva's specialist paediatric allergy dietitians will support you with managing your baby's cow's milk allergy (CMA). Your specialist dietitian will provide you with tailored advice and recommendations to make sure your baby has the right diagnosis and is on the correct treatment. Your dietitian will also support you and your baby with safely introducing solids and the reintroduction of cow's milk at the appropriate time.
Who can join?
Less than 12 months of age
Suspected or diagnosed non IgE mediated (delayed) cow's milk allergy
Not currently under the care of a paediatric dietitian
Registered in an area where Oviva is available
Why should I join?
Rapid access to a specialist allergy dietitian
Handy resources to learn more about your baby's allergy
Personalised plan from your specialist allergy dietitian
Increased confidence in managing your baby's diet
Available on the NHS at no cost to you
How we can support you
Why Oviva?
At Oviva, we will work with you to develop a plan tailored to your needs. As part of your plan, you will be matched with an experienced dietitian to support you in managing your baby's allergy.
Getting started
You will have an initial consultation with your dietitian to explain what happens on the programme, discuss how Oviva can support you and create a personalised plan together of how best to manage your baby's cow's milk allergy. Once your baby has been enrolled on to the programme, you will have the choice to be matched with a personal dietitian or dietitian-led support group to provide specialist support.
How can I join?
1. Check our availability
Enter your GP practice postcode to see if we are available in your local area.
2. Contact or GP practice or health visitor
If you're eligible, your GP will send us your referral to join the service.
3. We'll be in touch
We'll process your referral and then contact you to set up your Oviva app and Learn account.
Your questions answered
What is CMA?
CMA is an immune response to the proteins found in cow's milk – not to be mistaken for lactose intolerance. It is also known as Cow's Milk Protein Allergy or CMPA. CMA is classified as IgE mediated (immediate onset of symptoms) or Non-IgE mediated (delayed onset of symptoms). At Oviva we support appropriate diagnosis and management of infants with mild-moderate non IgE CMA. In non IgE CMA, symptoms can present from 2 hours to days after ingestion of cow's milk and infants typically present with several, persistent and troublesome symptoms. Oviva's specialist paediatric dietitians will guide you through the programme and you'll have access to the Oviva app and learning resources to support your baby's journey
Why might my child need a CMA service?
If your child has diagnosed or suspected mild to moderate delayed cow's milk allergy, then it is essential they are managed by a paediatric dietitian. A paediatric dietitian can provide individualised and practical advice on breastfeeding, hypoallergenic infant formulas, weaning and the reintroduction of cow's milk.
Get in touch
We are available all over the UK, so speak to your GP practice or health visitor to see if you can be referred to the Oviva Cow's Milk Protein Allergy service.
If you have any questions about the programme, please get in touch using the form and one of our friendly team will be in touch as soon as we can.
"*" indicates required fields