For adult undernutrition
Adult Nutrition Support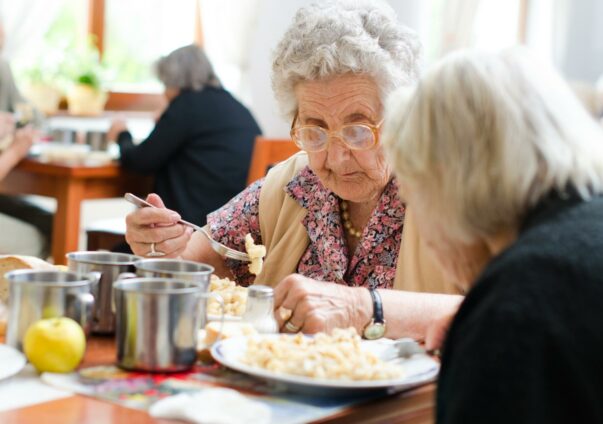 About Adult Nutrition Support
Oviva Adult Nutrition Support promotes recovery after unintentional weight loss or under-nutrition, whether you are at home or in a care home, helping you achieve the nutrition you need to feel healthier.
Who can join?
People aged 18 or over
People who are at risk of malnutrition or undernutrition
People who are prescribed an oral nutritional supplement (ONS)
Registered in an area where Oviva is available
Why should I join?
One-to-one personalised support from a qualified dietitian team
Learn strategies on how to manage your nutritional needs long term
Improve your diet to meet your nutritional requirements and feel stronger
Specialist support ensuring you are taking correct nutritional supplements
Available on the NHS at no cost to you
How we can support you
Why Oviva?
At Oviva, we will work with you to develop a plan tailored to your needs. As part of your plan, you will be matched with an experienced dietitian to support you in making changes.
Getting started
First, we will discuss your previous medical history. We'll ask questions about your eating habits, your everyday life and your environment to understand more about who you are. Together we'll set realistic goals and a plan to achieve them over the course of the programme. Our mission is to support you to create new healthy habits for both your body and mind.
How can I join?
1. Check our availability
Enter your GP practice postcode to see if we are available in your local area.
2. Contact your GP practice
If you're eligible, your GP will send us your referral to join the service.
3. We'll be in touch
We'll process your GP's referral and then contact you to set up your Oviva app and Learn account.
Your questions answered
What happens on the service?
You will receive one-to-one support from your own personal dietitian who will guide you through the programme. You will have an initial consultation with your dietitian to explain what happens on the programme, decide what you would like to achieve during the following 12 weeks and create a personalised plan together to meet these goals.
You will then follow this plan over the following weeks to achieve meaningful and manageable changes to your diet and lifestyle. During this time you will have three follow up calls with your dietitian, who will ensure you are on track and making progress, and answer any questions you may have.
Do I need a smartphone to take part?
You can choose to take part in the programme digitally using our online resources and app, or you can access an offline programme if you don't have a smartphone or would prefer phone calls. You are in control of how you'd like to take part and so you can interact with your personal dietitian in the best way for you.
Get in touch
We are available all over the UK, so speak to your GP practice to see if you can be referred to Oviva Adult Nutrition Support. Please note the programme may vary in different NHS regions.
If you have any questions about the programme, please get in touch using the form and one of our friendly team will be in touch as soon as we can.
"*" indicates required fields