Overcoming challenges with Cow's Milk Allergy in infants: Expert insights and solutions
In recent years, healthcare systems have witnessed a growing prevalence of cow's milk allergy (CMA) among infants. 
A staggering 2-3% 1 of infants are affected by CMA with the majority suffering from a mild to moderate allergy. Increased awareness, accessible and accurate information is essential in ensuring early detection, proper diagnosis, and effective management of CMA. 
The management of non-IgE mediated CMA can be done within the community, requiring a multidisciplinary approach, with paediatric dietitians playing a crucial role in optimising the infant's diet. However, traditional face-to-face dietetic services have limitations in terms of accessibility, efficiency, cost and patient satisfaction. This blog post aims to explore Oviva's Cow's Milk Allergy digital service and the impact this has clinically and economically.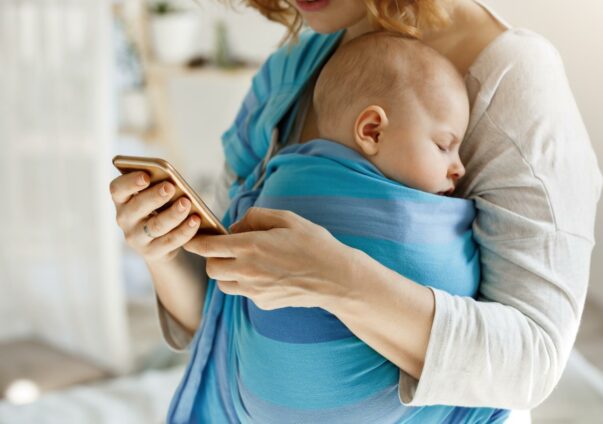 What are the current challenges within CMA? 
CMA in infants presents clinical and domestic challenges. Research shows that parents are often anxious2 about the condition and want guidance and information throughout their infants journey. Identifying the symptoms can be challenging, and the lack of accessible information can lead to a delayed diagnosis. Parents may experience frustration and anxiety when eliminating dairy from their own diet if breastfeeding, or be worried about meeting an infant's nutritional needs.
Acknowledging the challenges faced by parents and providing support, education, and resources can help alleviate their concerns and enhance their ability to manage their infant's CMA effectively. In addition to Increasing awareness and educating caregivers and healthcare professionals would facilitate early recognition and timely intervention. This would further support in reducing healthcare costs associated with misdiagnosis, unnecessary treatments, and emergency interventions.
Treatment and nutritional considerations
Recognition and management of patients prescribed hypoallergenic formula are often overlooked in primary care, causing delayed diagnosis, over diagnosis and inappropriate prescribing. This strains healthcare systems and reflects a failure to adhere to guidelines. Expert guidance from dietitians is crucial for implementing treatment options such as eliminating cow's milk and dairy from the diet of infants and breastfeeding mothers. These measures ensure proper intake of essential nutrients while addressing concerns about breastfeeding and providing reassurance on feeding techniques.
Unfortunately, due to limited funding and staff shortages, healthcare professionals often lack the necessary training for timely and effective management of cow's milk allergy. Educating and supporting parents on dietary modifications, label reading, and cross-contamination risks require significant time and effort from healthcare professionals.
Long-term impact and outcomes
Superior care, regular training and clear guidance are crucial elements when delivering a cow's milk allergy service. Increased awareness for HCPs and caregivers allows the infant to receive the best quality care and support whilst saving primary time and money. Flexibility and accessibility is another essential requirement to meet the needs of the patients families, especially within hard to reach groups. The correct management of CMA will annually reduce spend on infant formula, eliminate prescribing errors, support in early detection and proper diagnosis of CMA.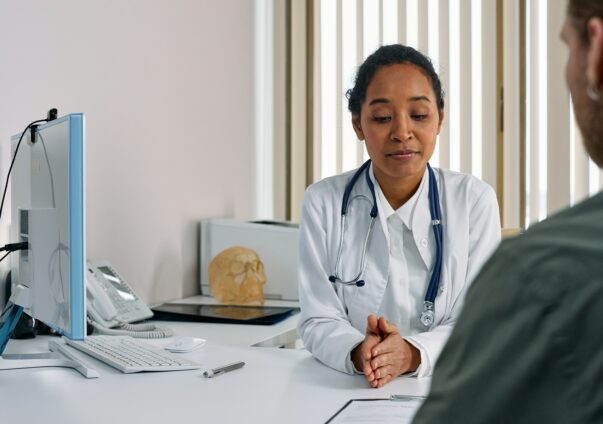 Oviva's Cow Milk Allergy Service
Oviva's cow's milk allergy service is 100% remote, delivered through the support of paediatric dietitians and Oviva's online, digital tools. The implementation of a digital-enabled service has revolutionised the accessibility of paediatric dietetic medicines for infants with CMA.
The virtual accessibility eliminates the need for long-distance travel and reduces waiting times, ensuring that infants receive timely and appropriate care. The Oviva app also features: tracking tools, secure app messaging with your dietitian, and an E-learning platform to further educate parents and carers. Oviva also offers up to 23 different languages, to ensure infants and their families receive support in their first/chosen language.
Audit
Oviva conducts audits every 6 months in GP practices to identify infants on hypoallergenic formula. These infants are then assessed remotely and referred to the CMA digital support pathway if appropriate. The audits aim to save time, reduce prescribing errors, increase efficiencies, and provide patients with necessary support.
Education
Oviva offers free educational tools such as videos, presentations, blog posts and webinars to increase the awareness of the prescribing guidelines amongst healthcare professionals and ensure adherence is managed. Dietitian-led education on iMaP for GPs and health visitors is also provided.
Rapid access clinics
Oviva's rapid access clinics provide remote/virtual support for newly diagnosed/suspected infants with non-IgE mediated CMA. This efficient approach avoids unnecessary trips to GP practices or lengthy A&E waiting rooms, ensuring timely support. The flexible and accessible communication allows parents and carers to receive support from the comfort of their own home at a convenient time.
Impact
35% reduction in the overall spend on instant milk products

79% of infants had their formula stopped
100% positive feedback
£175,000 prescribing savings in a 23 month period (35% reduction VS annual growth 5-10%3
Conclusion
Oviva's Cow's Milk Allergy service offers a transformative, superior support to infants and their families with non-Ige CMA through enhancing accessibility, personalising care and unique digital tools. Alongside the patient centred approach service Oviva also contributes in reducing costs, minimising inappropriate prescribing of formula, educating primary care and reduces workload.
If you would like more information on our CMA service visit our website . Watch our latest webinar 'Transforming Infant Care: Effectively Manage Milk Allergy in the Community'.