How can the NHS get weight management services right? An HSJ webinar
A look back at the HSJ webinar with Oviva
Context

Obesity is impacting over 25% of England's population, leading to growing demand for weight management services. The approval of high profile GLP-1 weight loss medications has further sparked interest. 
However, as treatment costs for obesity and related conditions like Type 2 diabetes rise, it is becoming more and more crucial to optimise resource allocation and provide appropriate support to individuals in need – that the right support is given to the right person at the right time.

A recent shortage in supply of these medications nationally adds another complication. Support is still needed for the one in four people living with obesity, and weight management programmes must be able to adapt to provide that support accordingly – with or without GLP-1s.
The cycle of obesity
The impact of growing numbers of patients living with obesity is far-reaching. Not only does it increase the risk of complications, but it also adds to the strain on our healthcare system.
It's a vicious cycle. Inconsistent provision of weight management services leads to untreated individuals, which in turn leads to increased complications and longer waiting lists.
7.22 million people are on the elective waiting list
1 in 8 people are waiting for planned NHS treatment
£73 billion of potential benefits if waiting lists are reduced by 2027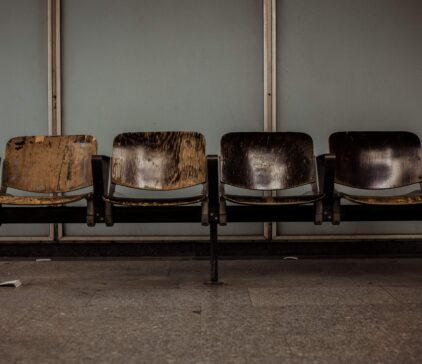 In today's NHS, "getting weight management services right"' can directly help reduce the growing waiting lists plaguing the health system.
Weight management services have the power to improve waiting lists. More explicitly, the potential to reduce the burden of knee and hip replacement surgery. By supporting individuals with weight loss, we can significantly improve their health and help them avoid the operating room.
A considerable number of surgeries are postponed due to elevated BMI levels. This issue often arises during the pre-op assessment, leaving little time to allocate the spot to another patient.
Hospitals typically refrain from performing Total Hip Replacement or Total Knee Replacement surgeries on individuals with a BMI >35kg/m2, as the operating tables may not be reinforced to support them, and the joint replacements might wear out more quickly.
As a result, these patients remain on the waiting list without undergoing the necessary surgery.
weight loss can reduce total knee replacement by 31%
weight loss can be achieved through novel therapeutics
Studies suggest that a 7.5% weight loss can lead to a staggering 31% reduction in total knee replacement surgery.
Excitingly, novel therapeutics like GLP-1RAs can take patients even further, supporting them to achieve remarkable weight loss of 15-25%. Specialist weight management services have so much to offer, including treatments like Total Diet Replacement and GLP1s, which can yield outstanding results and potentially reduce the need for surgeries.
Our webinar with the HSJ
The Health Service Journal curated a panel of experts to discuss how the NHS should commission weight management services, which included Lucy Jones, Oviva's Chief Clinical Officer. Other panellists included Dr Thomas Barber, honorary consultant endocrinologist at University Hospitals Coventry and Warwickshire Trust, Claire Griffiths, reader at Leeds Beckett University's Obesity Institute and Tracy Carr, an advocate for better care and understanding of larger people.
What are the challenges to providing an effective weight management service?
Workforce
Specialist weight management services can be costly to provide. Existing NHS Tier 3 weight management services face challenges with recruitment of expert staff and maintaining quality delivery at scale. 
The NHS is suffering from shortages in specialist dietitians, consultants, and psychology provision. These services are often complex, and the expertise required to deliver them may not be available in all areas. 
This can make it difficult for commissioners to identify suitable providers and to ensure that the services are of a high standard and will produce the desired patient outcomes.
By using technology to support the workforce it can drive efficiency,  ensure timely patient engagement and deliver better value for money.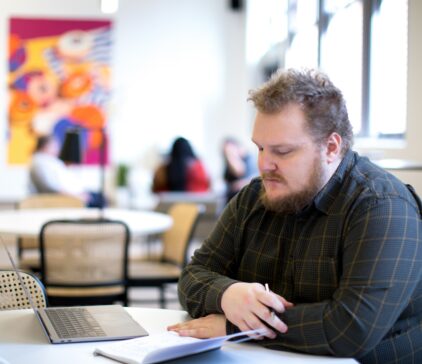 Psychological support
Studies show evidence of a relationship between weight loss and an improvement in mental health and quality of life in an obese population. The inclusion of psychological support is critical for people living with obesity, particularly in a Tier 3 Weight Management service. The lack of motivation often associated with depression is suggested to prevent effective engagement with weight loss programmes, which can be very demanding.
Despite this evidence there is a lack of guidance and agreement about what specific components of behaviour change an effective weight management service should include.
Integrating psychological support with specialist weight management services can mean that people living with severe depression and/or anxiety have the chance of achieving similar weight loss outcomes compared to those that do not live with these conditions.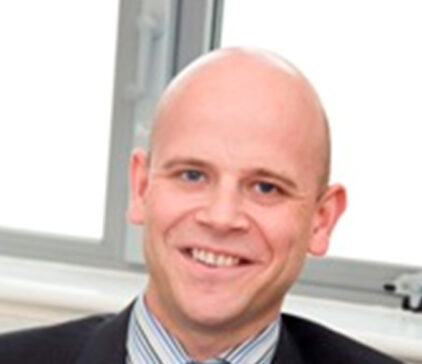 We should accept that obesity can happen to anyone, it's highly complex, it's genetic, it's not simply a lifestyle choice, it's not down to human vice."
Dr Thomas Barber
In order to achieve the desired outcomes across the population, and not exclude anyone from accessing the appropriate care for them, it is vital when designing or commissioning a service to take into consideration:
behavioural change science
ease of access
appropriate psyche
medicines management support
Uptake and outcomes
Traditional face-to-face weight management programmes face limited accessibility due to various barriers, such as:
travel and associated costs

parking 

childcare 

stigma

time off work 

language issues
patient reservations about group appointments, 

difficulty committing to 12 months of appointments

challenges with appointment timings

lack of language provision

long waiting lists
Although Tier 3 services show effectiveness, they encounter high dropout rates and long waiting lists. This makes it challenging for NHS commissioners to assess the true return on investment, as limited data is available to support their decision-making process.
Access challenges for people living with obesity
At present, there is an inconsistency in specialist weight management services available. Worryingly nearly 50% of the UK has no Tier 3 or 4 weight management programmes.
Local commissioners are not mandated to ensure that their residents have access to these specialist services, resulting in significant gaps in access and excess NHS costs from treating complications of complex obesity.
More recent analysis by Oviva suggests commissioning of such services has further declined, and the number of places per ICS is typically less than 0.1% of the eligible population, meaning that the significant unwarranted variation in access to services remains.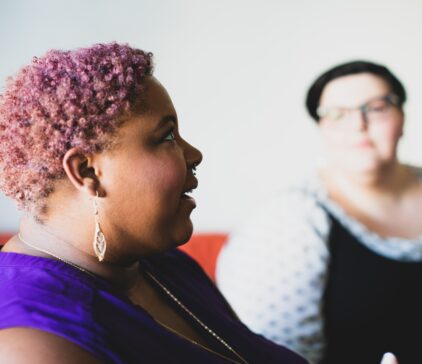 Ensuring accessible care for individuals with excess weight
The health and care needs of those eligible for Tier 3 weight management services are complex. A service that tackles health inequalities and personalises the patient's pathway based on their individual needs and preferences makes care more accessible for the population.
More flexible ways to access support for weight management are needed, one route to consider is through tapping into the potential offered by a range of digital services, where evidence of effectiveness continues to emerge.
Digital therapeutics have a great advantage: they cost less to deliver, which means more people with lifestyle-related conditions can get help within a budget. These new solutions help healthcare services make the most of their resources and reach more individuals.
Remote weight loss programmes have also proven to work just as well as traditional face-to-face care1, demonstrating that using technology and remote platforms is a good way to offer effective care.
It's convenient and accessible for people who want help managing their weight, no matter where they live or what barriers they face.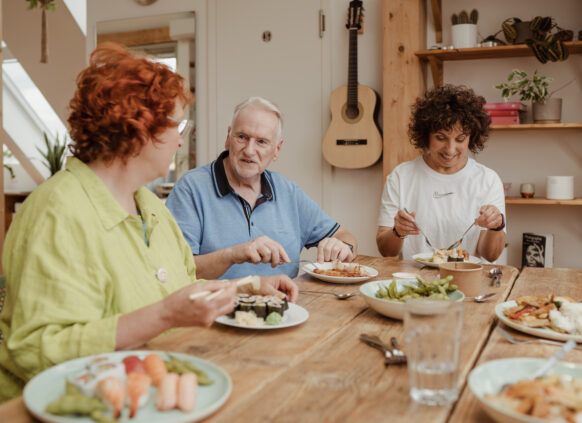 Working with Oviva
One way we're supporting ICBs to treat their local population is via Oviva Way to Wellness.
Oviva Way to Wellness is a 12 month Tier 3 weight management programme that puts people in control of their health by offering personalised support from a multidisciplinary team. As a remote-first service, participants can take part in the programme from the comfort of their own home. They can receive support at a time that suits them, either in a group setting or one-to-one.
Oviva offers a much more cost-effective option for commissioners, and helps increase capacity alongside existing NHS Tier 3 weight management services. Those on the programme receive personalised support from a specialist weight management dietitian and a health coach, along with other healthcare professionals, depending on their need, including:
Clinical psychologists

Psychological wellbeing practitioners

Obesity physicians

Diabetes specialist nurses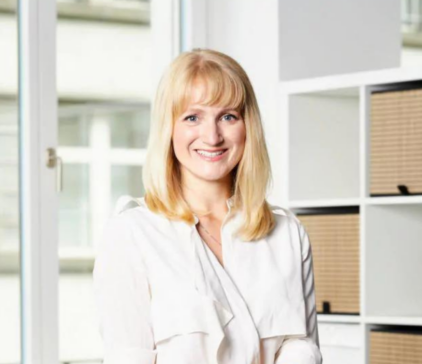 Services must be multidisciplinary. They need to tackle people's weight from a variety of areas: dietetics, physical activity, psychology. There needs to be medical input as well where people are living with co-morbidities or conditions that are contributing to their challenges with weight."
Lucy Jones RD, Chief Clinical Officer at Oviva
Summary
True obesity treatment centres around a personalised, long-term approach, as well as prioritising ongoing management for the disease. Funding and access to services need to reflect this. The future of healthcare is a mixed model, ensuring that everyone has access to the right care for their needs, at the time they need it.
The ability to triage and personalise pathways, enabling people to access the care they need from different professionals, is incredibly important. I think we've really got to think about how we build that in, rather than having a "one size fits all" approach for all people."
Lucy Jones