How to reduce health inequalities in the NHS
Health inequalities in the UK are a persistent problem that has affected the population for decades.
Despite the efforts of healthcare providers and policymakers, disparities in health outcomes persist across different socioeconomic groups, ethnicities, geographical locations, genders, and disabilities. In this article, we will explore the factors contributing to health inequalities in the NHS, the impact they have on healthcare outcomes, and what can be done to address them. We will also examine what the NHS is doing to reduce health inequalities, and what individuals can do to help.
Increasing numbers of people are living with long-term conditions and this will continue to rise over the coming years. Successfully managing long-term conditions such as diabetes requires a more personalised approach with patients given far more ownership and control over their health, becoming an equal partner in any decision making.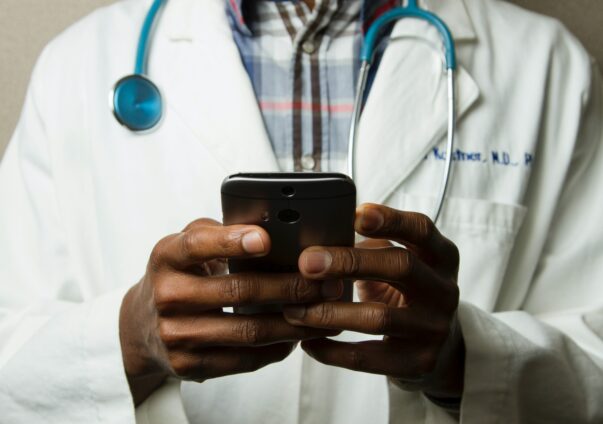 What are the factors contributing to health inequalities in the NHS?
Several factors contribute to health inequalities in the NHS. Socioeconomic status, ethnicity, geographical location, disability, and gender all play a significant role. People from deprived areas are more likely to have poorer health outcomes than those from more affluent areas.
Similarly, individuals from ethnic minority groups, particularly Black and South Asian communities, have higher rates of mortality and morbidity than the rest of the population. People with disabilities are also at a greater risk of poor health outcomes due to barriers to accessing healthcare and other services. Gender inequalities also exist, with women more likely to experience mental health problems and men more likely to suffer from physical health issues.
The inverse care law, described by Julian Tudor Hart in 1971, is a principle that states that the availability of good medical care tends to vary inversely with the needs of the population served. In other words, those who most need medical care are least likely to receive it. This is often seen in the context of health inequalities, where people from deprived areas are more likely to have poorer health outcomes than those from more affluent areas.
There are a number of factors that contribute to the inverse care law, including:
Lack of access to healthcare: People from deprived areas are more likely to live in areas with a shortage of healthcare providers, such as GPs and hospitals. This can make it difficult for them to get the care they need when they need it.
Inadequate funding: Health services in deprived areas are often underfunded, which can lead to a lack of resources, such as staff, equipment, and medicines. This can make it difficult for health services to provide the best possible care to their patients.
Social and economic factors: People from deprived areas are more likely to experience social and economic factors that can impact their health, such as poverty, unemployment, and poor housing. These factors can make it difficult for people to live healthy lifestyles and to access the care they need.
How do health inequalities affect healthcare outcomes?
Health inequalities have a profound impact on healthcare outcomes. Those in deprived areas are more likely to suffer from chronic illnesses and mental health problems, leading to a lower quality of life and a shorter lifespan. People from ethnic minority communities are more likely to experience higher rates of mortality and morbidity from conditions such as cancer, heart disease, and diabetes.
Average female life expectancy is 83 years, but only 63 years will be spent in good health.
Women in the most affluent areas spend 15 years in poor health, those in the most deprived spend 27 years in poor health (one third of life).
Men in the most affluent areas of the country live nearly 10 years longer than those in the more deprived on average.
In the first and second Covid-19 waves, mortality was highest among Black groups and Pakistani and Bangladeshi groups respectively.
Source: Kings Fund
Half the world's population lacks access to the full range of essential health services. Action is needed to address the wider barriers that prevent people from living healthy lives, including the rising cost of living, implementing the obesity strategy, and investing into health technologies to support people to manage their own health.
What is the NHS doing to address health inequalities?
The NHS has recognised the importance of addressing health inequalities and has put in place several initiatives to tackle the problem. The NHS Long Term Plan placed tackling health inequalities at its heart, and the NHS Health Inequalities Strategy aims to reduce health inequalities by improving the quality of healthcare and addressing the root causes of health inequalities, such as poverty and deprivation. 
From a clinical perspective, the NHS is utilising the Core20PLUS5 framework which defines key population groups and clinical focus areas for accelerated improvement in healthcare inequalities.
Integrated Care Boards (ICBs) are also a new addition to the NHS landscape, with a potential to make a real difference in the lives of people who use health and care services. ICBs are NHS bodies that were established in England in July 2022. They are responsible for planning and commissioning health and care services in their local area. ICBs are made up of representatives from NHS providers, local authorities, and other partners, such as social care providers and community groups. By working together with local communities, they have a clear understanding of the local context and the needs of the local population.
How can providers help to address health inequalities?
NHS providers like Oviva can play a critical role in tackling health inequalities by delivering superior patient experiences that widen access and can save the NHS money. Our vision is to help 250,000 people live healthier and happier lives by 2025. This goal motivates us to continue to help transform health across the UK. Oviva is available to millions for free at the point of access via the NHS, and we are working continuously to help even more people have access to healthcare, whenever and wherever they need it.
Oviva's hybrid approach eliminates many of the practical obstacles to accessing healthcare services and therefore we achieve better uptake and engagement with the groups who are often significantly under-represented in traditional in-person or face-to-face care.
We are mindful of digital exclusion; where patients express a preference or do not have a smartphone, we can deliver their coaching through telephone (or video) appointments. These can be offered at flexible times, including evenings and weekends to accommodate working patterns and childcare. With telephone coaching and app coaching we can match patients with language needs with a healthcare professional that speaks their first language and also understands the cultural barriers to behaviour change.
The Oviva app facilitates asynchronous communication between the patient and their health professional (similar to communication apps like 'Whatsapp'), eliminating the need for appointment times, travel, parking, childcare, or time off work for many participants.
Read our HSJ award winning case study
In 2022 we were honoured to win the HSJ Partnerships Award for the "Most Impactful Project Addressing Health Inequalities" for our partnership with North East London CCG.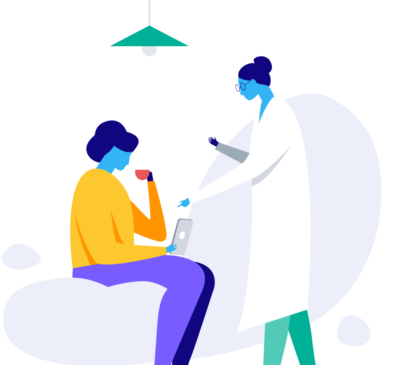 Conclusion
Health inequalities in the NHS are a complex and multifaceted problem that requires a comprehensive and collaborative approach to address. NHS healthcare providers like Oviva can play an important role in reducing health inequalities by delivering superior patient experiences and removing barriers to care. By addressing the root causes of health inequalities and improving access to healthcare, the NHS can make significant progress in reducing health inequalities and improving healthcare outcomes for all.
At Oviva, we have seen that remote-first, hybrid models, with regular support from experienced healthcare professionals, can deliver evidence-based, person-centred programmes that enable people to better self-manage their health. However, we recognise that this form of care may not be suitable for some people and it is essential that patients are given an informed choice of how they access appropriate support.
By working together, individuals, healthcare providers, and policymakers can make a positive impact and help to build a healthier and more equitable society.